About Us
Sacate Pellet Mills is a family-owned business founded by the Petznick family.
We began operations in 1983 as a wholesaler to Lakin Milling Company. At that time, we produced one product: our sun-cured alfalfa Standard-Bread pellet. In 1985, we began selling to the public and expanded our product line to include Thorough-Bread: a fortified pellet consisting of sun-cured alfalfa hay, cracked corn, and a vitamin mineral supplement to provide added energy. We also soon recognized a need for a product tailored to less active animals. Bermuda is a widely available grass here in the Southwest that when blended with alfalfa creates a lower protein and lower calorie feed alternative.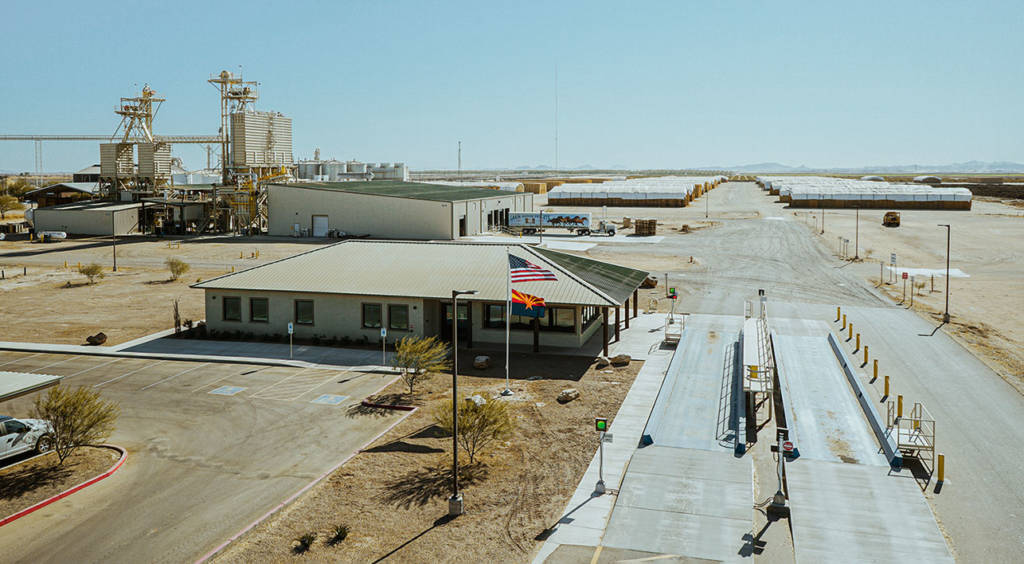 2018
In 2018, Sacate Pellet Mills purchased Lakin Milling Company, a longstanding and highly reputable brand. Lakin Milling had been serving our community with high-quality products since 1968. The mineral fortified products produced by Lakin provided a desirable expansion to our product offerings and a loyal customer base. Together, a stronger, more capable pelletized feed company emerged.
2019
In 2019, the Petznick family purchased Forage Global, the manufacturer of the Sacate cube products. The acquisition of this company has improved efficiencies and increased product quality and consistency across all lines.
Over the course of three years, we closed the Sacate and Lakin facilities in Laveen and Avondale and built a state-of-the-art pellet plant in Maricopa. This plant is a testament to our commitment, as a fourth-generation Arizona family, to serve our customers for decades to come.
All Sacate and Lakin pellet and cube products are available through our one office. Any combination of product types can be accommodated.