Sacate's Merger with Lakin Milling

Sacate has produced premium horse
and cattle feed since 1985

Only the best, locally grown
sun cured alfalfa hay and bermuda

All natural ingredients,
no artificial fillers or additives
Sacate Pellet Mills (pronounced SA-COT-TAY), producing premium horse & cattle feed since 1985.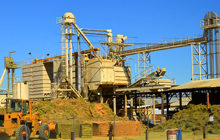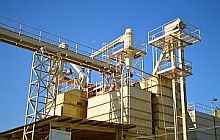 Sacate is committed to providing uncompromising product quality. We use only the finest ingredients in our products. All of our ingredients are 100% natural with no artificial fillers or additives.
We are located in Phoenix, Arizona with deliveries available nationwide. Please tour this website for additional product information and feel free to contact us with any questions you may have. We look forward to hearing from you!
West Ajo Feeds has been doing business with Sacate for the last 18 years. Their service is excellent and their product is just as good.
---
— Chuck Aquilina, Owner
West Ajo Feeds
The Pellet Advantage
Pelleted feeds have been available for more than a half century. Our commitment to quality and service have firmly established our products as the best in the industry.
Why should you feed pellets?
Here are just a few of the reasons why pellets are a nutritious feed alternative to baled hay:
Each bite is nutritionally balanced. A balanced ration is a more efficient.
Pellets eliminate waste in feeding. There is approximately a 10% savings over baled hay which is often scattered outside the feed box or manger.
Pellets eliminate the dust resulting from feeding baled hay.
 Pellets reduce the potential for heaves which can occur when horses are feed an unbalanced ration of hay.
 A ration of half grain and half hay for working horses can be replaced with one pellet.  A nutrionally balanced complete pellet such as Sacate's Thoroughbred pellet eliminates the need to purchase, mix and feed two different commodities.
Pellets are less bulky to handle, store and ship. 
Pellets make it easier to gauge the amount being fed.  A 1,000 lb. mature horse can usually stay in condition with 15 or 16 lbs. a day depending on the work it performs and the energy level of the pellet.*
*Lester B. Waymack & Albert M. Lane "Feeding The Arizona Horse College of Agriculture, University of Arizona, Dec. 1975, p.7.